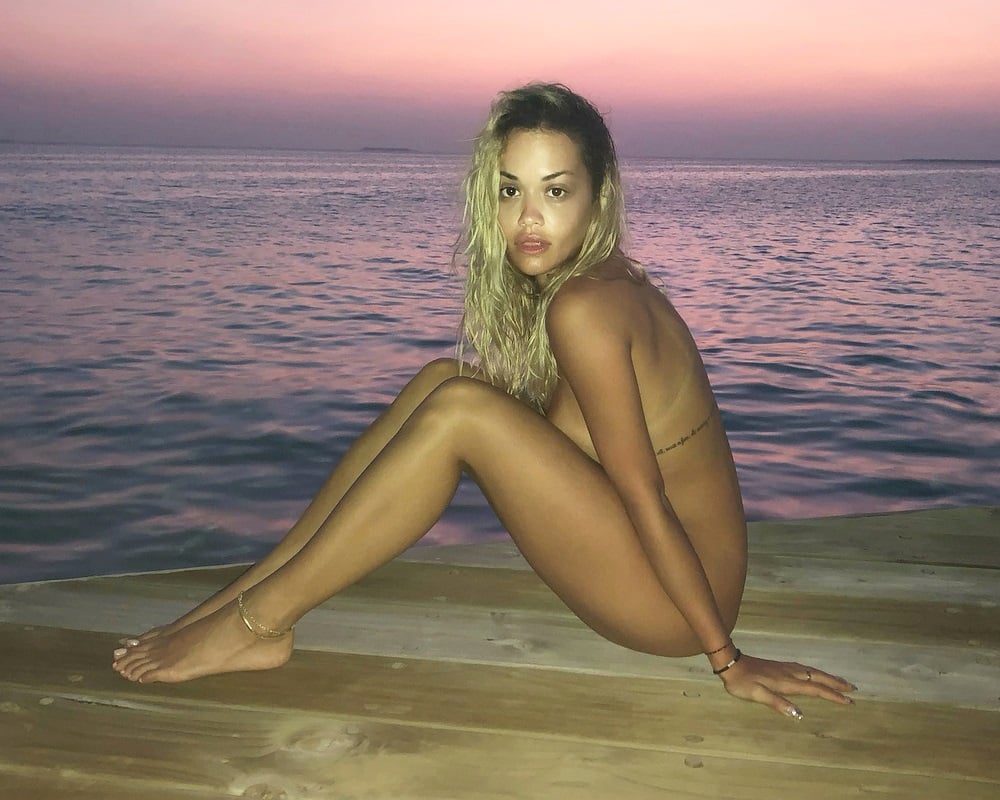 ---
Rita Ora goes from prostituting her tits and ass in a slutty red thong bikini to straight up posing naked with her sin bits strategically covered in the vacation photos below.
To add insult to injury Rita's extreme depravity has not been limited to still photography this vacation, as she also flaunts her blasphemously bulbous boobies, and thicc round rump in the video clips below.
We can only pray that Rita's vacation ends soon, for with the way she is going with these pics she'll be photographed "relaxing" with a pina colada stuck up her asshole by the end of the week… For there is no denying that Rita is a hopelessly depraved gutter skank, and despite the fact that Rita is supposed to be a famous "musician", at this point I've seen her naked (here and here for instance) far more times than I've heard her crappy pop songs.