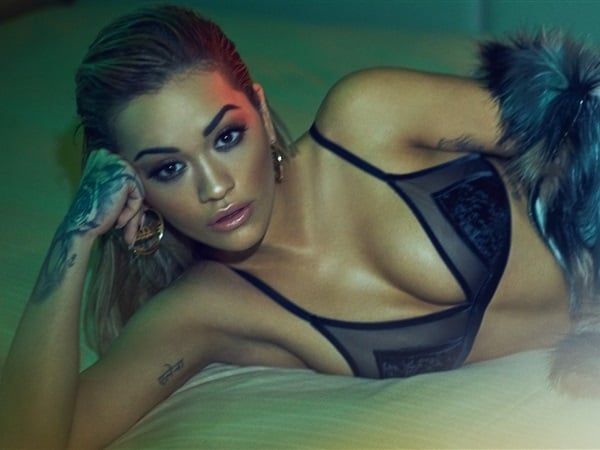 ---
Rita Ora (or as she is better known "British Rihanna") tries to seduce us virile Muslim men with the lingerie photo shoot below.
Like nearly all European women Rita Ora's lady bits have been as moist as a rain forest ever since us ruggedly masculine and devastatingly handsome Muslim invaders refugees flooded into the continent. And so clearly Rita hopes that by flaunting her ample bosom while draped in goat skins in these photos she can entice us into pounding her sin holes with her enormous tunic snakes.
Sadly for Rita Ora it would take a lot more then a pair of bulbous breasts and a few scraps of goat's fur to tempt us into terrorizing her tramp twat. Although by flashing her panties while dressed like a German girl in the photo below, Rita certainly does cause our loins to stir, as it brings back many good memories of us forcefully culturally enriching frauleins throughout Bavaria.