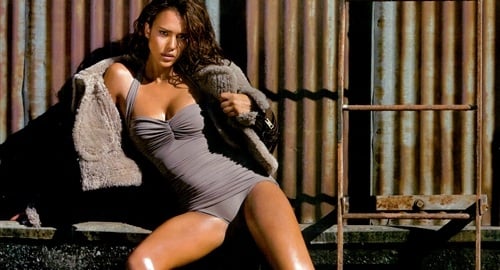 ---
Well, well, well, look at Jessica Alba still slutting it up. The once famously prude actress has resorted to selling her body for attention. This time it is to GQ Magazine for their November 2010 issue.
At one time you couldn't get Jessica Alba out of a turtle neck. However, now that her fame has dwindle she can not stop showing off her body. First Jessica did these staged upskirt pics, and then she finally posed naked in a movie.
As Jessica Alba gets more and more desperate to regain her lost fame, I expect to see more and more of her vag. I wouldn't be at all surprised if a Jessica Alba sex tape were to appear some time in the very near future.
Until then enjoy these pictures of Jessica Alba in GQ magazine.