---
"Meet Joe Black" and "Mallrats" star Claire Forlani shows off her tits in the just released nude topless selfies above and below.
There is no denying that Claire Forlani's breast bags have held up well through the years, as you can see when comparing these new nudes to when she was photographed sunbathing topless at the beach 16 years ago in the pics below.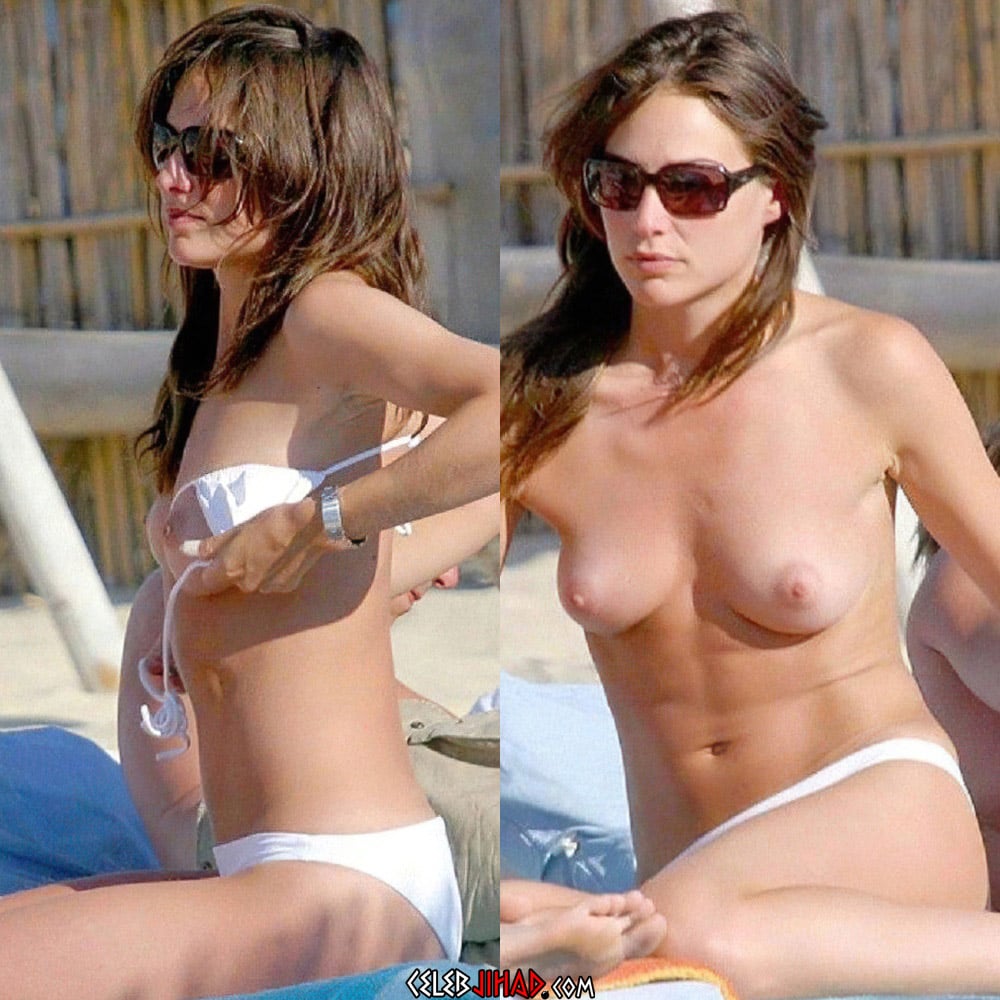 No doubt the secret to Claire's chesticle longevity is that she takes part in the Satanic Zionist beauty regime of bathing nightly in the tears of Palestinian orphans…
For only the dark art of witchcraft can adequately explain how her geriatric jugs look nearly the same as they did 11 years ago, while showering in the film "The Diplomat" in the video above.