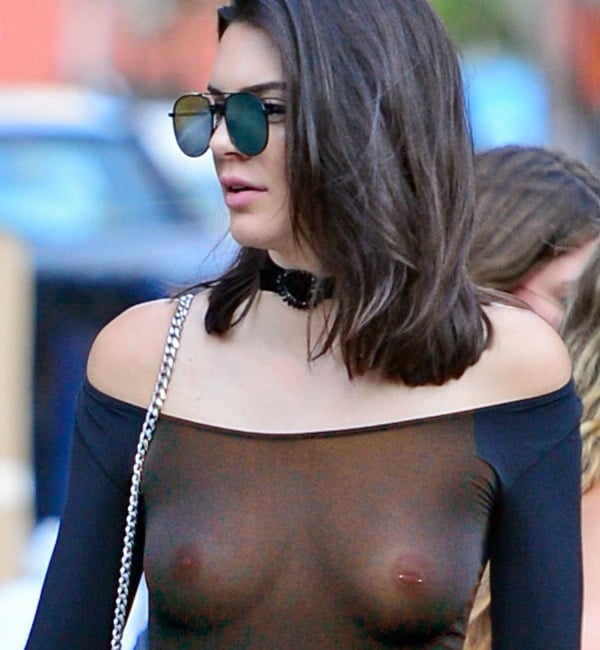 ---
Kendall Jenner walks the streets of New York City with her tits clearly visible while braless in a completely see through top in the photos below.
When your dad goes around bragging about how he cut off his dick so that he can get f*cked by guys, and your sisters are the most famous gutter skanks in the world it is difficult to get any attention. That is just the situation that Kendall Jenner is in, and this brazen boob display is obviously her way of trying to get a little bit of the spotlight for herself.
Unfortunately for Kendall her strategy is all wrong as trying to out whore her father and sisters is an exercise in futility, for it is like Kendall challenging LeBron James to a game of one-on-one… Or better yet her fat ass brother Rob Kardashian to a pie eating competition and brother-in-law Kanye West to a being a secret faggot contest. Yes Kendall Jenner is wasting her time exposing her tit meat in these pics. If Kendall really wants to make a name for herself then she should flip the script by wearing the burka, swearing allegiance to ISIS, and killing her whole Armenian trash family in their sleep for the glory of Allah.