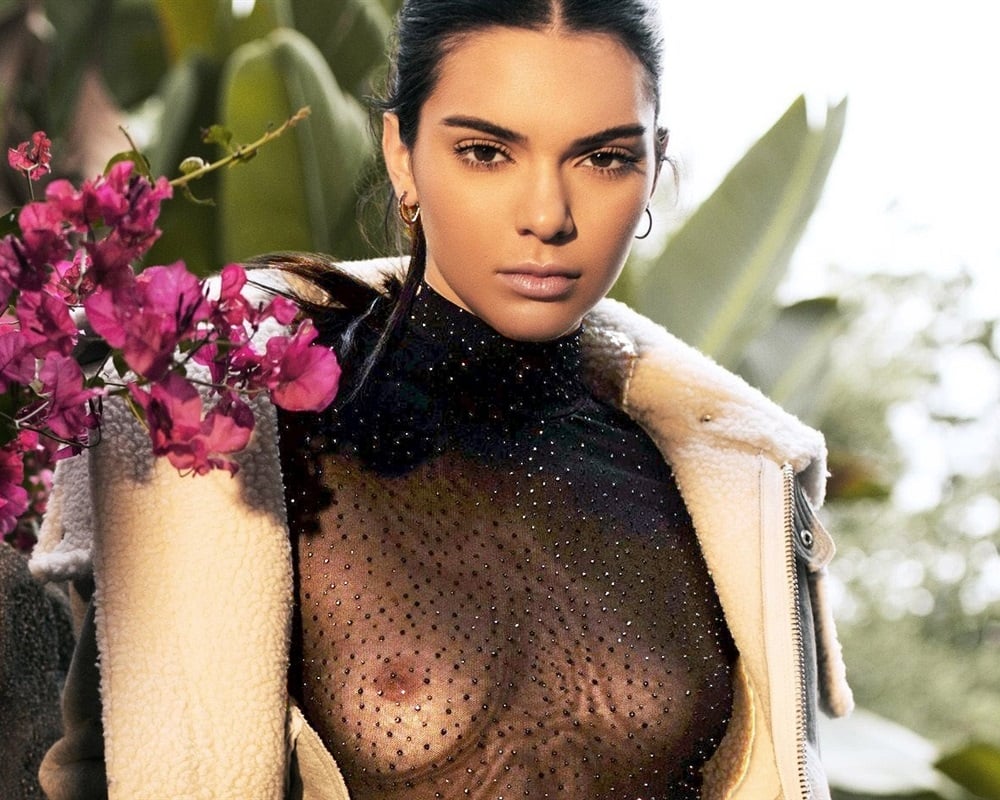 ---
Kendall Jenner once again shows off her entirely unremarkable boobs while braless in a completely see through top in the photos below.
Kendall is what the Kardashian girls would look like if they didn't have gallons of fried chicken grease injected into sex organs to attract black guys. Except of course Khloe who is part ogre so she had to pay a plastic surgeon to take a jackhammer to her face to shave down her beastly jawline and Neanderthal brow.
Yes Kendall is proof that behind the mountains of makeup and freakishly oversized rumps, the Kardashian clan are some extremely homely looking whores. Not to mention that naturally Kendall is probably the best looking one of the bunch. With this in mind is it any wonder that our Turkish Islamic brothers tried to genocide the Armenians? For they are nothing but degenerate gypsies who's women very existence is an offense to our pious Muslim aesthetic.