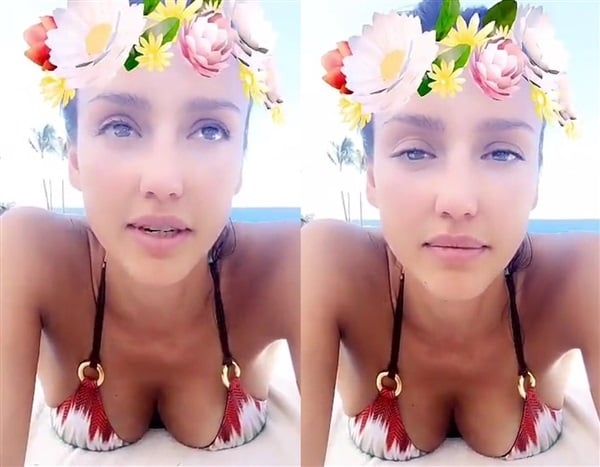 ---
Jessica Alba just posted the bikini cleavage selfies above to her Snapchat account.
Unfortunately Snapchat has been completely ruined by old whores like Jessica Alba using it to prostitute their sad saggy breast meat like this. Us Muslims pine for the days when Snapchat was still pure, and we could use it to pose as Justin Bieber's tour manager to get naughty photos from naive nubile girls.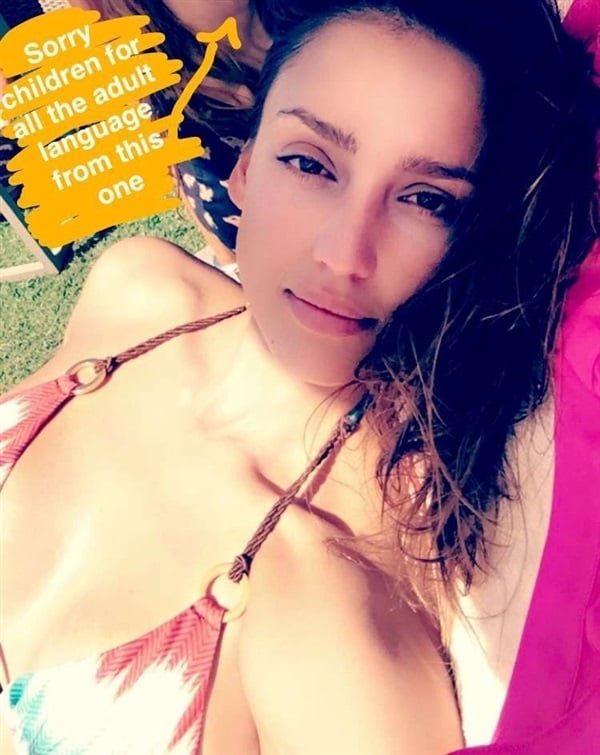 Yes Snapchat was never supposed to be about vacation photos of old slothful Mexican sluts laying around with their floppy tits hanging out. Speaking of which, how in the hell is Jessica Alba on vacation again? It was just last month that we had to suffer through a series of her bikini beach pics (here, here, and here). Clearly Jessica's "Honest" company is making far too much money selling overpriced "natural" cleaning products to hypochondriac housewives who are willing to pay a premium for "organic" diapers picked fresh from the vine, and disinfectant spray bottled right from its glacial source.
Update: Added more bikini photos of Jessica Alba on vacation. As you can see Jessica couldn't resist once again bending over and showing off her infamous tight round ass.