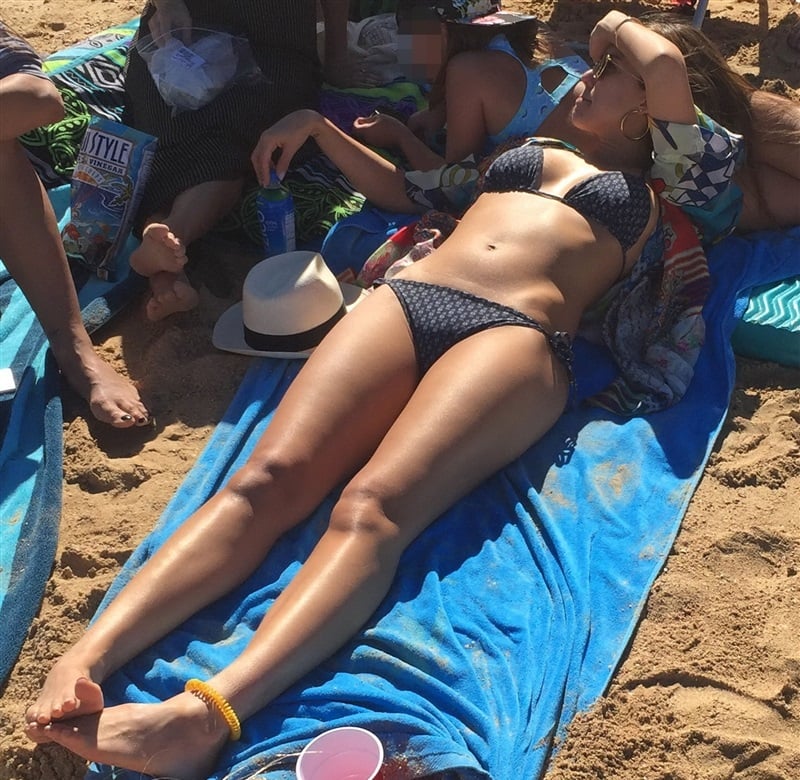 ---
Jessica Alba shows off her rapidly deteriorating body in a bikini in the photos below.
Of course Jessica once again flaunting her weathered old lady flesh in a bikini while on vacation is not what is interesting about these pictures, for what has caught the attention of us pious Muslims is the fact that the high quality overhead shots were taken from a drone.
Sadly this wasn't the type of drone that would turn Jessica into a smoldering hole in the ground, but still these drones are clearly the future of celebrity photography. For there is no doubt that in the not to distant future drones will be the size of flies, and they will be able to stalk celebrities in their homes capturing them partaking in all manner of depravity whether it be engaging in sinful intercourse or straining to take dumps on the toilet. Yes soon there will be no place to hide, and all of heathen Hollywood will be exposed as the devilish depraved deviants that they are.