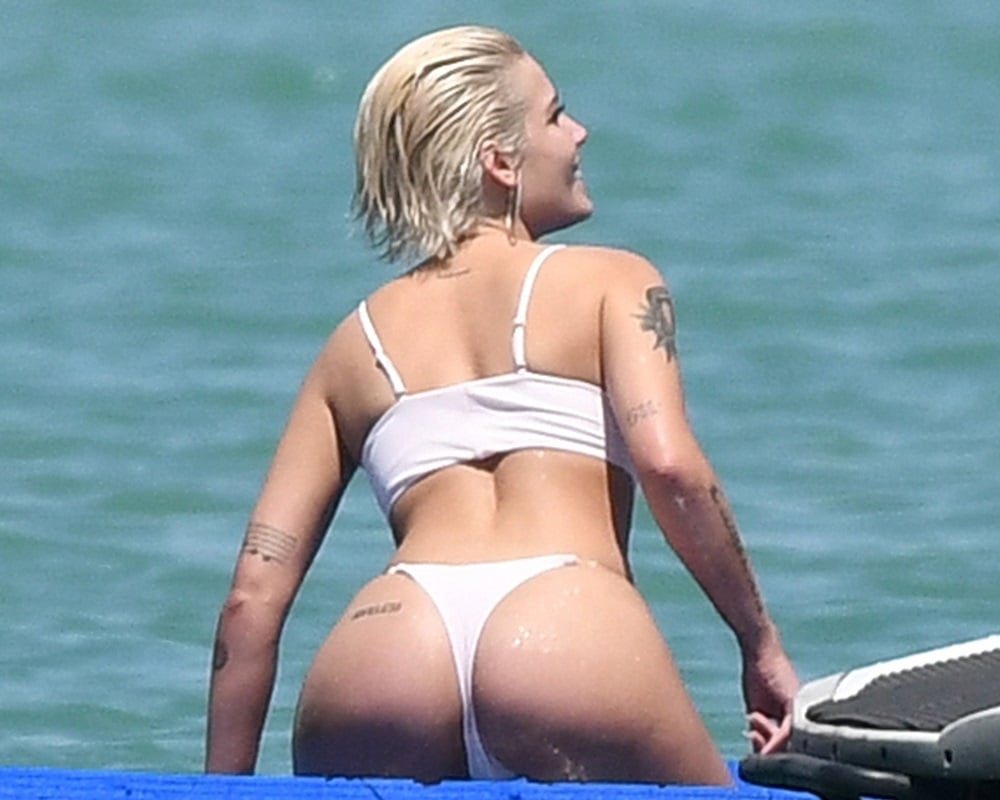 ---
Hipster singer Halsey shows off her ass in a white thong bikini while out on a raft in the ocean in the candid photos below.
I don't know where Halsey is trying to drift to on this raft of her's, but it better not be Europe… For us Muslims have dibs on all that sweet European refugee money, and we wouldn't take too kindly to a tatted up junkie whore (or model Josie Canseco with her football) trying to get a piece of our action.
Speaking of which, what the hell is wrong with these "Millennials" that a nasty skank like Halsey is considered a sex symbol? How many Tide pods has this demented generation choked down to find this banged out slag attractive? It is no wonder that 98% of infidel males under the age of 30 are flaming homoqueers.