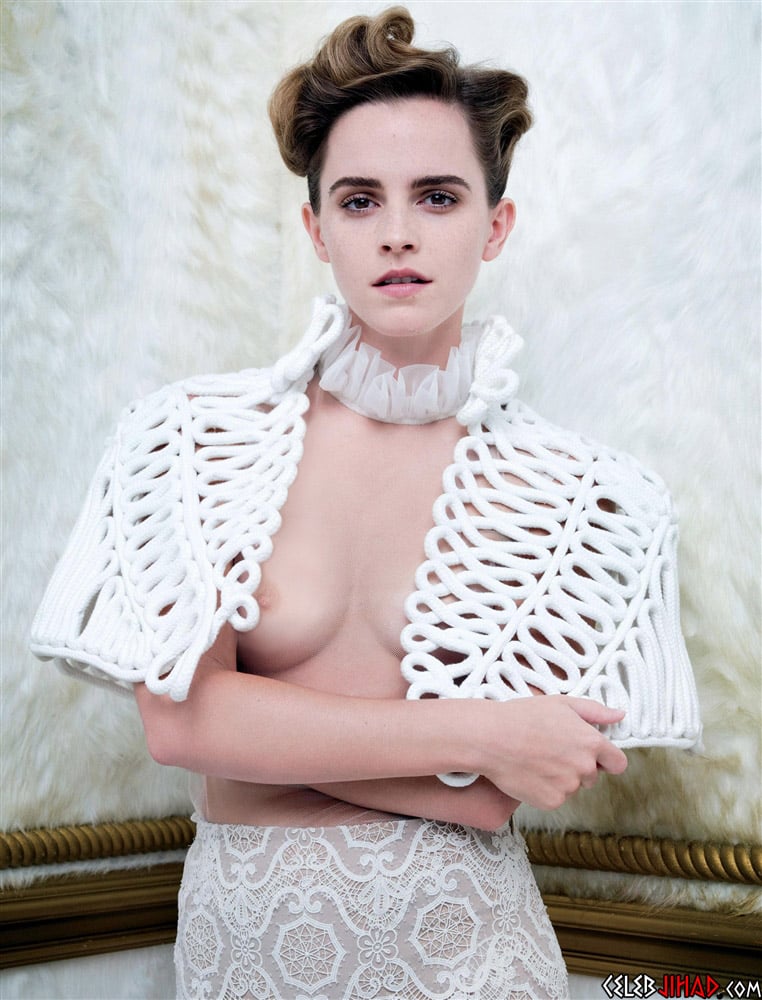 ---
Emma Watson flaunts her wonky little tits while wearing a see through top in the photo above from the new issue of Vanity Fair magazine.
Emma is constantly talking a big game about being a feminist, and how women should be judged for their minds and not their bodies… However, when Disney puts hundreds of millions behind a project she is starring in (as they did with this new "Beauty and the Beast" movie), it is amazing how quickly all of that female empowerment bullshit goes out the window and Emma Watson whips out her lopsided boobies for attention like an obedient little whore.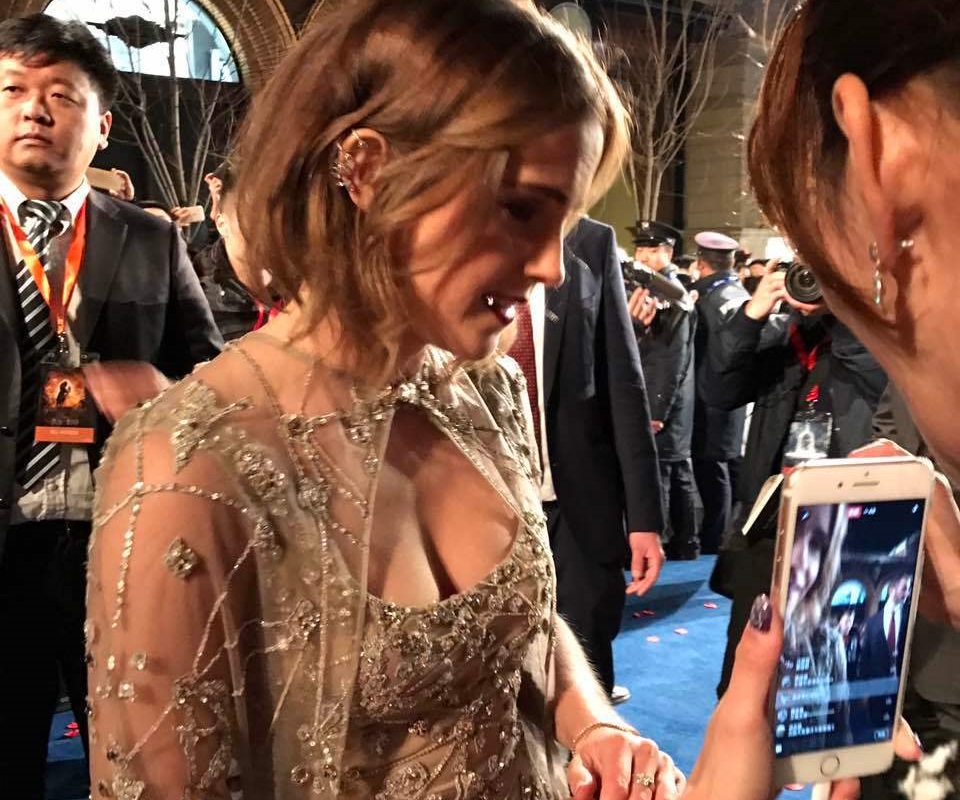 As you can see in the photo above of Emma Watson parading her perky cleavage around at the Chinese premiere of "Beauty and the Beast", Emma is relishing being objectified as a sex pot slut. One shudders to think how much of her sinful chest sacks Emma would be putting on display if she had been cast as the "beauty" in this film.