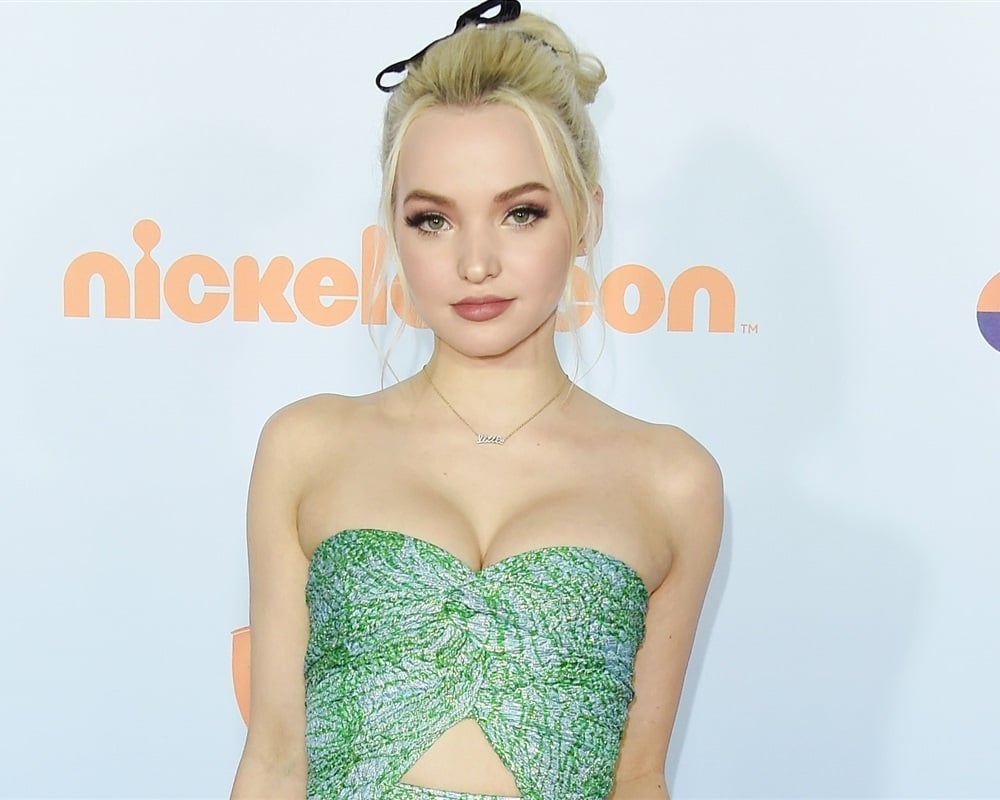 ---
Dove Cameron presses her soft supple boobs together in a tight green dress at the Nickelodeon Kids' Choice Awards in the photos below.
Dove Cameron is a Disney girl, so this brazen titty display for their archrival Nickelodeon is the ultimate betrayal. Of course anyone who has ever run a brothel knows that when a whore goes tricking for a competitor like this one must make an example out of her to maintain the integrity of the harem.
Disney with its world renowned collection of young concubine no doubt knows this, and so when Dove returns home she will be beaten mercilessly with a sack of figs and sent to her cage without dinner. It is probably also a good idea to cut Dove's rations in half for the month, and turn the hose on her every morning just to get the point across that disloyalty will not be tolerated.