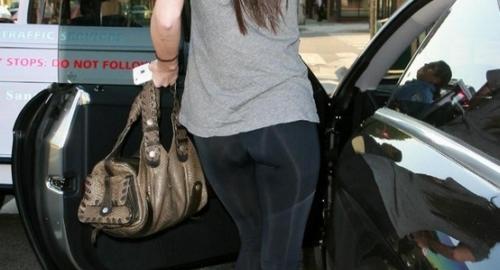 ---
Megan Fox got a parking ticket today. Probably for parking too "sexily".
Look at the she-beast who wrote Megan the ticket. Why is something that hideous allowed within 100 yards of Megan? At least Megan does the right thing and flicks off the meter maid monster after she hands her the ticket.
Here are the pics from the incident. Megan's ass looks great in those black tights. I have to say this whole tights fad is pretty sweet.