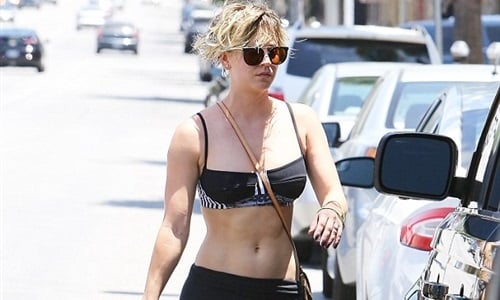 ---
"The Big Bang Theory" star Kaley Cuoco walks the streets of LA in just a bra and a pair of tight black yoga pants in the photos below.
If Kaley Cuoco tried walking around like this in a civilized Muslim country instead of the homoqueer cesspool of LA, "The Big Bang" would certainly no longer be a theory but a statement of fact.
For us virile Muslims would give Kaley Cuoco the deep dicking of her life for infecting us with lustful djinns with this scandalous outfit. In fact scientists would be measuring and vigorously studying the gravitational waves in the background radiation from the rapid inflation of Kaley's loins. Until of course we gave Kaley Cuoco a second "Big Bang" in the form of a righteous stoning.