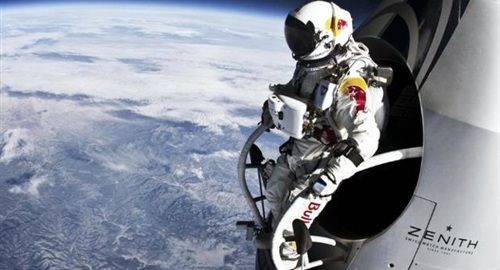 ---
The infidels in the West are feeling full of themselves after Felix Baumgartner teamed with the energy drink company Red Bull to set a world record by skydiving from the edge of space.
Like all Muslims the Islamic theocracy of Iran was completely unimpressed by this feat, and is reportedly in talks with Amp energy drinks to sponsor a virile Muslim man skydiving from the Moon.
Unlike the pathetic coward Felix Baumgartner, this Muslim Moon skydiver will not need a sissy spacesuit, but will jump in just his tunic and turban while clutching the holy Qur'an to his chest. Allahu Akbar!