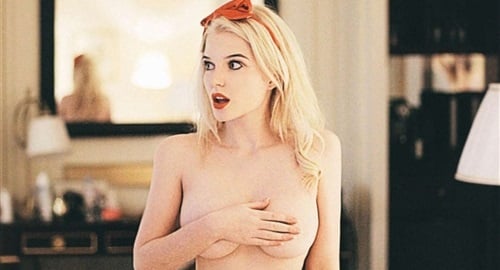 ---
Busty British model Helen Flanagan reveals all in the new issue of Nuts magazine.
Of course by revealing all we mean that Helen Flanagan shows her tits in some see through lingerie, while babbling like the vapid slut that she is about romance and love. Though for Helen "romance" is when the guy tries not to get his cum in her hair.
Only in the degenerate West could a woman pack her chest cavity full of silicone, and then be revered by the masses and have her mindless whore speak immortalized in print. Thankfully in the civilized Islamic world a woman could only earn that kind of respect if she strapped C4 to her chest and shouted "Allah Akbar!" while entering an Israeli bus terminal.