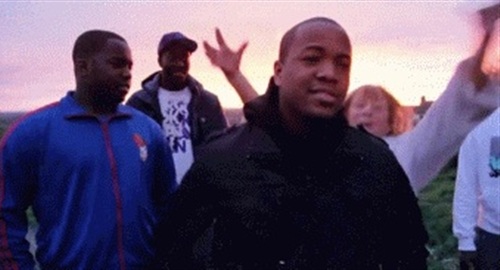 ---
Gangster rapper 50 Cent was on location in "da hood" filming his latest music video, when a crazy old white lady interrupted filming by running on the set screaming gibberish and dancing around.
50 Cent was understandably shaken by the incident and made a quick retreat into his trailer, after which audible sobs were heard from inside. However, courageously after coaxing from the film crew and members of his "G-Unit" gang, 50 emerged 3 hours later to continue with the video.
One thing is for certain, 50 Cent is one tough dude.