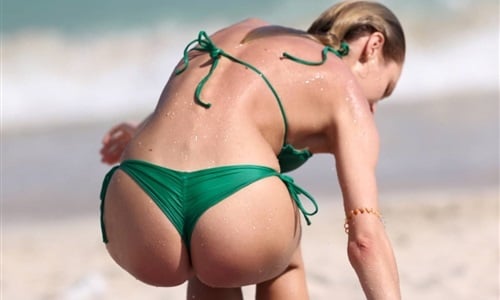 ---
Model Candice Swanepoel flaunts her ass in a thong bikini on a beach in Miami in the candid photos below.
Candice Swanepoel is very fortunate that every guy in Miami is a flaming homoqueer, for if a real man caught sight of this much of her bare flesh he could not possibly be held responsible for his actions.
Yes a virile Muslim would certainly have violently sodomized Candice right there on the beach, whether she wanted it or not. It is just sad that we live in a world were a woman of such questionable character is allowed to put men in the compromised position of having no choice but to degrade themselves with forced sex.
I myself am a victim of having to force sex on multiple women, and let me tell you it is a good thing I live in the civilized Islamic world and was able to stone them for being whores immediately afterwards or the shame of it would certainly have eaten away at me.