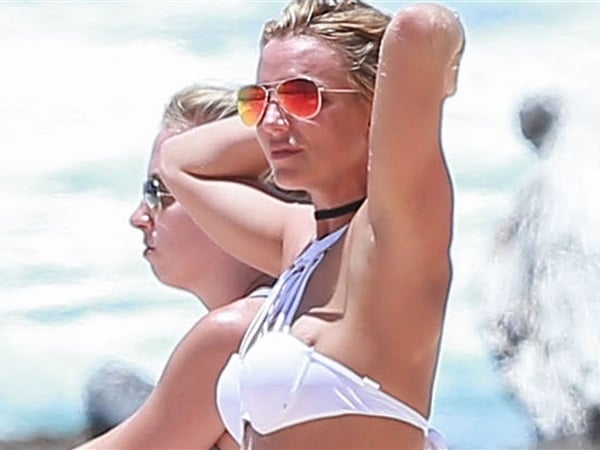 ---
Britney Spears suffers a full nipple slip while in a white bikini in the candid beach photos below.
Of course this bikini nip display is no accident, as Britney Spears is a master of not so subtle sex organ slippage. It would certainly be naive to believe that after more then two decades in the spotlight, Britney didn't know where the paparazzis' cameras were pointing and if her sinful tit topper was out flapping in the ocean breeze like this.
The question now is, why has Britney Spears returned to exposing herself in public? Does she honestly believe she can compete against the young brazenly degenerate pop whores of today? Or perhaps Britney knows no other way to seek validation but to whore her tits, and for the next 30 years we will continuously be subjected to the sight of her ever increasingly saggy breast sacks as she desperately clings to the one thing in her life that gave her any self-worth… A terrifying thought to be sure!