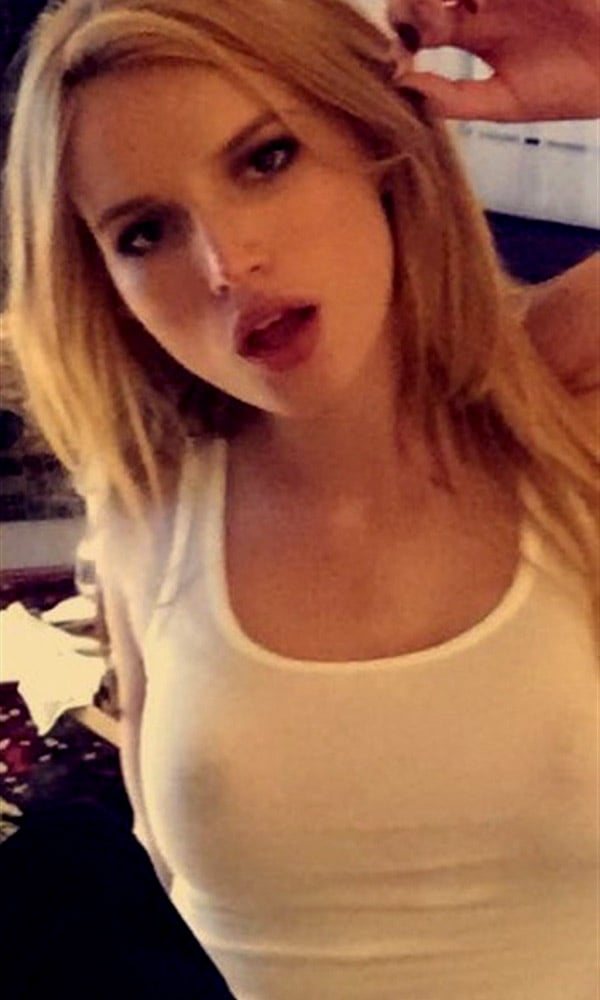 ---
As you can see in the photo above, Bella Thorne once again took to her Snapchat to show off her nipples while braless in a see through top.
Bella certainly enjoys flaunting her sinful teenage tit toppers on social media. Allah willing one day soon us Muslims will be able to post an even more erotic picture of Bella Thorne's areola as they lay in the sand next to a bloodied scimitar. That will certainly receive millions of likes, hearts, and up votes from pious Muslims throughout the Islamic world.
Yes Bella Thorne habitually violates Sharia law with her perky teen teats, and will one day have to suffer the consequences for her actions. Whether those consequences involve a stern tongue lashing of her nipples or a full on back alley mastectomy will be up to the imam that hears Bella's case. However, what is for certain is that afterwards Bella's tits will never be the same, and she certainly won't "love" wearing slutty tops (like the one in her latest selfie from Snapchat below) anymore.