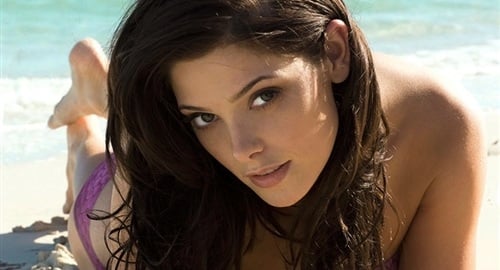 ---
Ashley Greene posed for these photos in nothing but body paint for the sex tunic known as "SoBe".
Where is a tsunami when you need one? Not that I want to see the body paint washed off. I just really want to see Ashley's bloated carcass washed up on the beach for doing such a cheap marketing stunt. Do the marketing whiz kids behind this really think these pictures are going to make guys want to start drinking SoBe? They could have at least really went for it and included the tag line "Every drop of SoBe is filtered through Ashley Greene's panties".
The only way these pictures make me want to buy a bottle of SoBe is so that I can take it home and f*ck the hell out of it. Enjoy these pics of Ashley Greene whoring it up for SoBe.