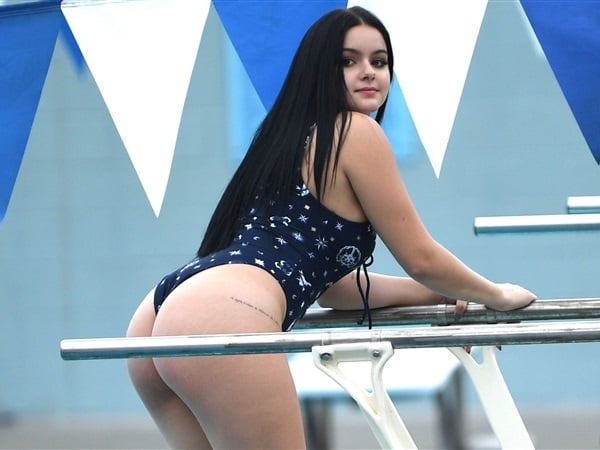 ---
"Modern Family" star Ariel Winter shows off her thick teen ass and thighs while modeling a thong swimsuit at a pool in the photos below.
Not only is the sight of Ariel's bloated rump a great offense to our pious Muslim eyes, but having Ariel bend over and flaunt her booty at a pool like this is a very serious public safety hazard… For even though this pool is heavily chlorinated who knows what sort of malicious weevils or demonic djinns could slip out of Ariel's banged out lady holes and into the water.
Yes the public health inspector should certainly shut this Ariel Winter photo shoot down before her bulbous backside causes an outbreak. Not to mention that if Ariel were to slip and fall into this pool her enormous mass would displace so much water that a tidal wave would form wiping out any helpless swimmer in the area. Truly Ariel and her ass cheeks are a public menace.